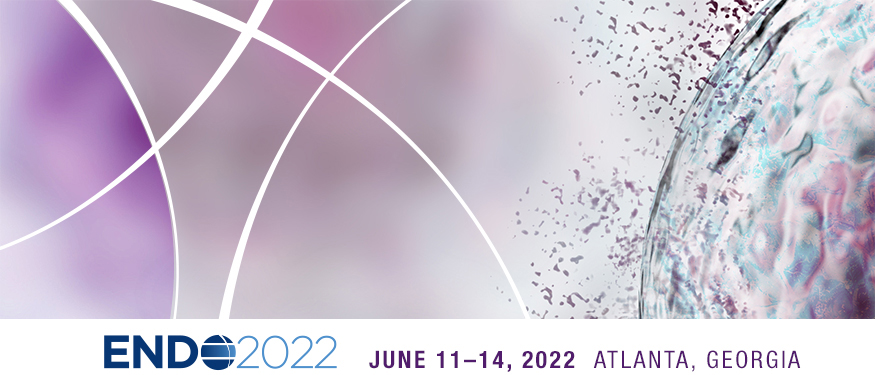 < Return to ENDO Daily Main Page
ENDO 2022 in the News
June 12, 2022
Research presented here in Atlanta is being featured in many media outlets. Here are a few of the news stories to publish on the second full day of ENDO 2022:
Endocrine-Disrupting Chemical Exposure in Womb Impact Fear, Anxiety Behavior
The science news site Neuroscience News focused on the gestational effects of endocrine-disrupting chemicals bisphenol A (BPA) and di(2-ethylhexyl) phthalate (DEHP), and if they would change stress-related behaviors. The study was featured in Saturday's on-site news conference.
Avexitide Promising for Hypoglycemia After Weight Loss Surgery
Medscape covered an abstract on a first-in-class GLP-receptor blocker, which significantly reduced hypoglycemia in patients with refractory post-bariatric hypoglycemia.
Maintaining Weight During Early Life Can Prevent Male Infertility: Study
South Asian news service ANI discussed research into childhood obesity and male infertility. The abstract was featured at the Society's obesity news conference Sunday.
Chemicals Found in Hair Products Increase Viability of Breast Cancer Cells in Black Women
Endocrine Today featured research into the disproportionate impact of endocrine-disrupting chemicals found in personal care products marketed to black women. The research was highlighted in Saturday's on-site news conference.
< Return to ENDO Daily Main Page
Event Information
June 11-14, 2022
Georgia World Congress Center
Atlanta, GA
Important Dates
June 19, 2022
Standard non-member registrant access to the virtual platform concludes
June 30, 2022
Standard member registrant access to the virtual platform concludes
August 14, 2022
Standard registration credit claim expiration deadline
December 31, 2022
Premium member and non-member access to the virtual platform concludes
Premium registration credit claim expiration deadline