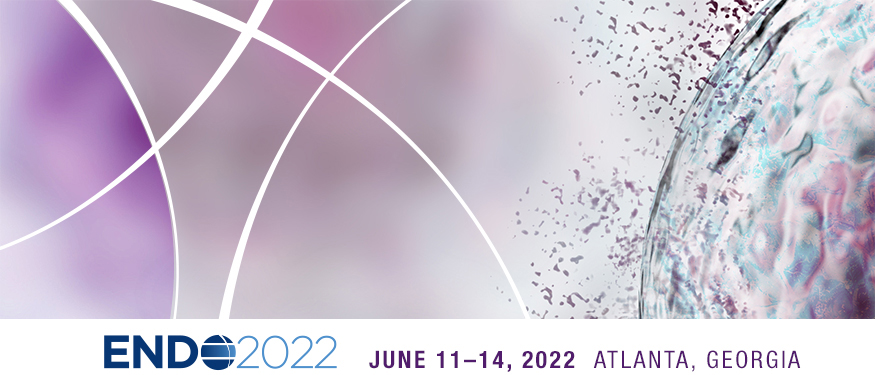 < Return to ENDO Daily Main Page
A Look Back at Society President Carol Wysham's Presidency and a Look Ahead to ENDO 2022
June 2022
By Carol Wysham, Endocrine Society President
As my presidency comes to an end, I have been reflecting on all the Society's achievements this year and the progress we have made with our advocacy efforts, advancing our Diversity, Equity, and Inclusion programs, and on the publications front, just to name a few. The work our Society does and our commitment to endocrine science and research inspires me every day.
Some highlights from this past year include our virtual Hill days on advocacy issues such as increased NIH funding, protecting access to care for women and transgender patients, and lower insulin prices. We also held our first
Excellence in Clinical Endocrinology Leadership (ExCEL)
workshop in April, which offers comprehensive leadership training and mentorship to early-career physicians of communities underrepresented in medicine and science.
Additionally, we launched our open access online journal, JCEM Case Reports. The journal will publish reports on clinical cases and clinical problem solving from across the field of endocrinology, and the Editor-in-Chief is past president William Young, MD. Dr. Young brings a lot of experience to the editorial team and will do a wonderful job advancing the journal forward.
I am so proud of the Annual Meeting Steering Committee and the Society's education team for the work they put into ENDO this year to make it as enjoyable and worthwhile as possible for attendees. This is our first hybrid meeting, and they have done a fantastic job navigating changes to the process and building out a diverse program that incorporates the latest research on several endocrine topics.
As we look ahead to ENDO 2022, I am most excited about being back in person! Virtual meetings have gotten us through the pandemic but have really taken away from those vital in-person conversations and networking opportunities that help move the field forward and create great connections. Most of the sessions are being livestreamed so that attendees joining virtually can also have access to a large portion of the content.
This year we have six
plenary sessions
, including plenaries on Envisioning Future Therapies for Type 1 Diabetes, Health Equity in Endocrinology, and Addressing Challenges in Fertility and Reproduction. There are also over 20 Meet the Professor sessions presented both in-person and live-streamed virtually and another 20+ presented live in Atlanta. These sessions are a great opportunity for fellows and trainees to meet top experts in the field and ask them questions.
Our first hybrid ENDO includes 100 in-person and virtual sessions with another 70+ in-person only sessions, more than 30 oral sessions, and about 2,000 poster presentations. Additionally, we have
enhanced experiences for attendees
such as in-person networking events and new opportunities for endocrine scientists. The Digital Poster Pods are new and allow attendees to browse through all the posters at any time and search for the topics that interest them the most in pods throughout the ENDOExpo. The Digital Poster Pods will also include daily Rapid-fire Poster Presentations where top-scoring submitters will give short, in-person talks highlighting the key points of their research.
The Basic Science Pavilion is an area designed specifically for basic scientists that includes sessions on basic science topics and a social lounge to give them a place to discuss their research and build relationships. The Basic Science Pathways include sessions on these four topics: Diabetes and Metabolism, Neuroendocrinology, Nuclear Receptors and Signaling, and Reproductive Endocrinology.
The All-Attendee Social is a happy hour-style gathering for all ENDO attendees that takes place on Sunday June 12, from 5 to 6:30 p.m. in the ENDOExpo. I highly encourage everyone to attend. My advice for newcomers is to download the Mobile App (coming soon) to build out your schedule ahead of time and to try to attend as many in-person sessions and networking events as possible.
Next year, I see the Society continuing to advance its Diversity, Equity, and Inclusion programs and our advocacy efforts. I also see us growing as a global organization to reach more international members. We can't wait for
Clinical Endocrinology Update
(CEU) in September and hope to see many of you there.
I am excited for Dr. Ursula Kaiser's presidency. I know she will do an amazing job and continue to lead the Society to success.
Event Information
June 11-14, 2022
Georgia World Congress Center
Atlanta, GA
Important Dates
June 19, 2022
Standard non-member registrant access to the virtual platform concludes
June 30, 2022
Standard member registrant access to the virtual platform concludes
August 14, 2022
Standard registration credit claim expiration deadline
December 31, 2022
Premium member and non-member access to the virtual platform concludes
Premium registration credit claim expiration deadline