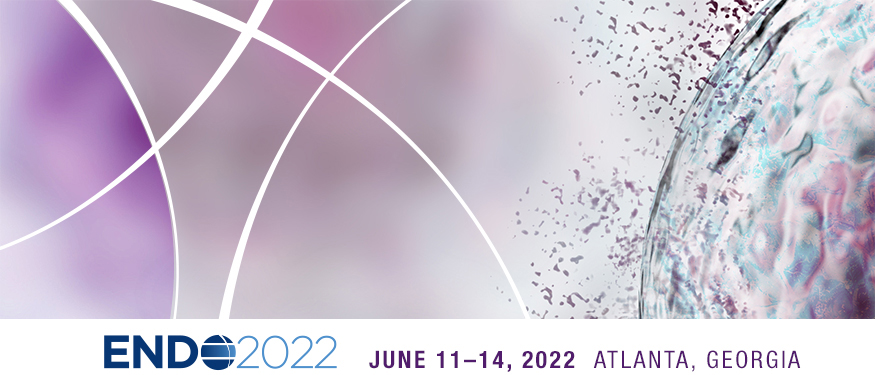 < Return to ENDO Daily Main Page
Thyroid Press Conference Explores Uses of AI, Effects of Coffee on Medication Absorption, and Safety of COVID-19 Vaccines
June 13, 2022
An ENDO 2022 press conference Monday on research into thyroid disease focused on the use of artificial intelligence (AI) in identifying benign thyroid nodules, effects of drinking coffee on the absorption of liquid thyroid medication, and safety questions around COVID-19 vaccinations for patients treated for hypothyroidism. Below are summaries of the research presented at the June 13 event:
AI Can be Used to Identify Benign Thyroid Nodules and Reduce Unnecessary Biopsies
Artificial intelligence (AI) can be used to identify thyroid nodules seen on thyroid ultrasound that are very unlikely to be cancerous, reducing a large number of unnecessary biopsies, according to a new study being presented Saturday at ENDO 2022, the Endocrine Society's annual meeting in Atlanta, Ga.
Thyroid nodules are very common. Fine needle aspiration biopsy is used to diagnose thyroid cancer. However most biopsies produce benign (noncancerous) results and are potentially avoidable, according to study lead researcher Nikita Pozdeyev, M.D., Ph.D., of the University of Colorado Anschutz Medical Campus in Aurora, Colo.
In the new study, researchers used machine learning, a type of AI, to analyze ultrasound images of thyroid nodules. Machine learning is the process of using mathematical models of data to help a computer learn without direct instruction.
More than 30,000 images from 621 thyroid nodules were used to train the machine-learning model that classifies thyroid nodules as "cancer" or "no cancer." The model was tested on a different set of 145 nodules collected at another healthcare system.
The AI-based model achieved a sensitivity (ability to not miss cancer) of 97%, and a specificity (ability to correctly identify a cancer) of 61%. "This study demonstrates that the ultrasound-based AI classifier of thyroid nodules achieves sensitivity comparable to that of thyroid biopsy with fine needle aspiration," Pozdeyev said.
"We believe this is a good next step to improving patient care and avoiding unnecessary procedures," he said. He noted that prospective clinical trials are needed before this tool can be accepted as a standard of care.
"We demonstrated that using AI analysis of ultrasound images to rule out thyroid cancer and avoid biopsy is definitely possible," he said. "This technology could assist radiologists and endocrinologists in choosing which thyroid nodules should undergo biopsy, especially those in the community who may not review a large number of thyroid ultrasound images."
Drinking Coffee Does Not Hinder the Absorption of Liquid Thyroid Medication
Although current product labels and treatment guidelines recommend that patients take thyroid hormone replacement therapy on an empty stomach, new research suggests drinking coffee does not affect the absorption of a liquid formulation of levothyroxine (LT4).
A new study conducted by Vertice Pharma confirms the absorption of an oral levothyroxine sodium solution (Thyquidity® 100mg/ 5mL) was not affected by consuming coffee 5 minutes after the dose, according to research being presented Saturday at ENDO 2022, the Endocrine Society's annual meeting in Atlanta, Ga.
That's potentially good news for patients who have previously been told to take levothyroxine 30-60 minutes before coffee to avoid a drug interaction.
"The lifestyle adjustment required to adhere to these recommendations is often burdensome to the patient and may lead to difficulty in achieving ideal thyroid hormone levels, resulting in both patient and provider frustration," said Kris Washington, PharmD, Medical Director of Vertice Pharma in Berkeley Heights, N.J., which manufactures the medication.
Washington and colleagues sought to understand the absorption profile of the levothyroxine sodium oral solution administered with coffee compared to fasting conditions in a bioavailability study in 40 healthy adults.
Researchers administered a single 600 μg oral dose of LT4 solution 5 minutes before having adults drink 8 ounces of American coffee (without milk or sweeteners) or under fasting conditions in each study period. They collected blood samples to measure thyroid levels for 48 hours after each drug administration, which was followed by a 40-day wash-out between study periods.
These results confirm the bioequivalence of a single oral 600 μg dose of the levothyroxine sodium oral solution taken 5 minutes before coffee or under fasting conditions.
"The results demonstrate that the absorption of levothyroxine sodium oral solution was not affected by the consumption of coffee, potentially offering patients and providers more dosing flexibility," Washington said.
COVID-19 Vaccination Appears to Be Safe for Patients Treated for Hypothyroidism
Inactivated and mRNA COVID-19 vaccines appear to be safe for patients treated for hypothyroidism, according to a new study being presented at ENDO 2022, the Endocrine Society's annual meeting in Atlanta, Ga. The study found these vaccines do not cause significant fluctuations in thyroid function and are not associated with increased risks of emergency department visits or unscheduled hospitalizations.
"No previous studies have looked at any possible relationship between COVID-19 vaccines and unstable thyroid function control among patients receiving thyroid hormone replacement for hypothyroidism," said lead researcher David T.W. Lui, M.B.B.S., of the University of Hong Kong in Hong Kong, China. "Our reassuring findings should encourage patients treated for hypothyroidism to get vaccinated against COVID-19 for protection from potentially worse COVID-19-related outcomes."
The study evaluated an inactivated vaccine called CoronaVac and an mRNA vaccine, Pfizer BioNTech (BNT162b2) vaccine. CoronaVac uses a dead version of the SARS-CoV-2 virus. It is being used in vaccination campaigns in various countries in Asia, South America, Central America and Eastern Europe. Messenger RNA (mRNA) vaccines teach the body's cells how to make a protein that will trigger an immune response. The Pfizer and Moderna vaccines are mRNA vaccines.
The researchers evaluated data from more than 47,000 COVID-19 vaccine recipients taking levothyroxine for hypothyroidism. Patients were divided into three groups: unvaccinated, those who received the CoronaVac vaccine and those who received the mRNA vaccine. Patients who received either type of COVID-19 vaccine were not at increased risk of needing to have their levothyroxine dosage reduced or increased. COVID-19 vaccination was not associated with a higher risk of emergency department visits or unscheduled hospitalization.
< Return to ENDO Daily Main Page
Event Information
June 11-14, 2022
Georgia World Congress Center
Atlanta, GA
Important Dates
June 19, 2022
Standard non-member registrant access to the virtual platform concludes
June 30, 2022
Standard member registrant access to the virtual platform concludes
August 14, 2022
Standard registration credit claim expiration deadline
December 31, 2022
Premium member and non-member access to the virtual platform concludes
Premium registration credit claim expiration deadline