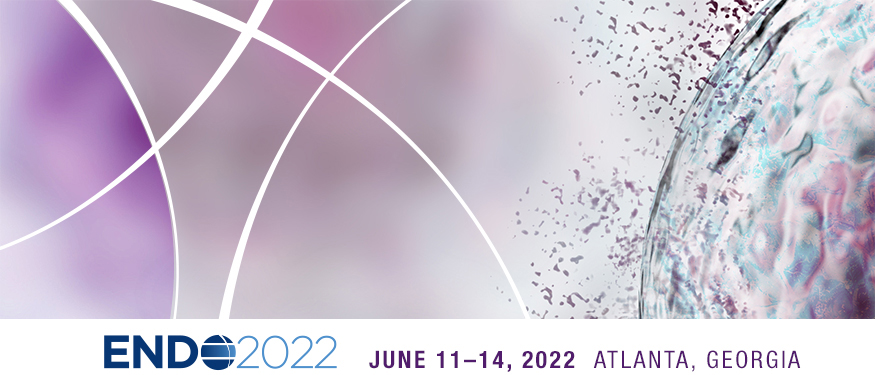 < Return to ENDO Daily Main Page
Press Conference Covers Breaking Diabetes Research
June 12, 2022
Researchers at ENDO 2022 presented new findings on various aspects of diabetes, including its effect on metastatic breast cancer outcomes, regional variations in hospitalization for diabetes complications, and prediabetes as a risk factor for heart attacks. Below are summaries of studies presented during a diabetes news conference on Sunday.
Study Links Diabetes and Worse Outcomes in Long-Term Survivors of Metastatic Breast Cancer
Women who are longer-term survivors of metastatic breast cancer may have a worse survival rate if they have diabetes and poorly controlled blood sugar levels.
This is the first study to specifically examine the effect of blood sugar control on cancer outcomes in patients with advanced breast cancer, according to lead researcher Y.M. Melody Cheung, M.D., of Brigham and Women's Hospital, Harvard Medical School in Boston, Mass.
To date, there has been little research conducted on the effects of diabetes, and in particular, the impact of poor blood sugar control on advanced breast cancer outcomes. Existing studies have primarily focused on patients with early rather than advanced cancer.
Researchers studied 488 patients with metastatic breast cancer. Half had diabetes. The study found that overall survival at five years was similar between the two groups. However, amongst those that survived at least 8 years after their cancer diagnosis, survival for those without diabetes was better than those with diabetes (87% vs. 67% at 10 years). In these longer-term survivors, survival was also better among those with good blood sugar control compared with those with poor blood sugar control (83% vs. 63% at 10 years).
"Our findings suggest that in patients with breast cancer who have a relatively good prognosis despite their cancer diagnosis, a more proactive management of blood sugar may lead to a longer lifespan," Cheung said.
"These findings are important as they suggest that diabetes treatment and blood sugar goals should be tailored specifically to patients even with advanced cancer based on their projected prognosis," she added.
"It remains uncertain whether control of blood sugars in patients with diabetes and breast cancer can improve the outcomes of the cancer itself," Cheung said. "In some instances, blood sugar control may not be strongly pursued by doctors, especially in cases where the cancer is advanced, and strict diabetic control may be considered overly burdensome for patients. A link between poor blood sugar control and worse cancer outcomes may modify the way doctors treat diabetes in patients with advanced breast cancer."
East Coast Is Home to Greatest Hot Spots for Diabetes Complications
The East Coast of the United States, especially Florida, and Texas have some of the greatest hot spots for long-term diabetes complications.
The Great Plains and the West Coast were home to more cold spots for long-term diabetes complications.
Jacques Lowe, BA., a medical student with a professional area of focus in diabetes at Carle Illinois College of Medicine in Champaign, Ill., and colleagues sought to determine whether there are significant short-and long-term disparities among people living with diabetes in specific regions of the United States and why that is.
"Our analysis has enabled us to create a map of the United States that showcases hot spots of different diabetes complications and any demographic information associated with these areas," said Lowe. "Our hope is that by using these findings as a guide we can better concentrate our support to mitigate the complications of diabetes in these populations."
The research team analyzed multiple public databases, primarily under the Medicare system, to understand diabetes complications across 3,061 counties in the United States. Data were organized and exported into a geospatial analysis software, which illustrated hot spot clusters in counties with long-term diabetes complications in Florida and Texas. Alternatively, counties located in the West and Great Plains demonstrated cold spots for lower long-term diabetes complication rates.
The data was confirmed when Lowe and colleagues recognized that short-term complications were at their highest in Florida and Texas, as well as in some areas of the West Coast.
There were greater populations of Hispanic and Black patients with diabetes in the hot spot areas for complications compared with the cold spot regions. This particular subset also appeared more often in areas that tended to be more densely populated.
These findings suggest that there are regional and demographic populations that have a greater risk for adverse diabetes complications compared with others within the country.
"Our research team is making strides to better understand the regions and populations most affected by diabetes so we can help those most in need," Lowe said.
Study Finds Strong Association Between Prediabetes and Heart Attack Risk
Prediabetes appears to be a strong independent risk factor for heart attacks.
Prediabetes is a condition in which blood glucose levels are higher than normal, but not high enough to be considered diabetes. People with prediabetes are more prone to develop diabetes. While diabetes is known to cause serious health conditions such as heart attacks, stroke and kidney problems, the link between prediabetes and heart problems has not been well established, according to study lead author Geethika Thota, M.D., of Saint Peter's University Hospital/Rutgers Robert Wood Johnson Medical School in New Brunswick, N.J.
"Our study serves as a wake-up to everyone to shift the focus to managing prediabetes, not just diabetes," Thota said. "Based on our findings, we encourage everyone to make lifestyle changes, follow a healthy diet and regularly exercise for at least 150 minutes each week in patients with prediabetes to decrease the risk of heart attacks."
The researchers analyzed data from 1.79 million hospitalizations of patients who had a heart attack. Of these patients, 1% had prediabetes. After adjusting for risk factors for heart disease including age, sex, race, family history of heart attack, high blood pressure, high cholesterol, diabetes, smoking and obesity, prediabetes was associated with 25% increased odds of a heart attack, compared with patients without prediabetes. Those with prediabetes also were at 45% increased odds for having percutaneous intervention (a heart treatment to open blocked blood vessels) and almost double the risk of having heart bypass surgery.
"Our findings reinforce the importance of early recognition by screening and early intervention of prediabetes by lifestyle changes and/or medications to decrease the risk of cardiovascular events," Thota said.
< Return to ENDO Daily Main Page
Event Information
June 11-14, 2022
Georgia World Congress Center
Atlanta, GA
Important Dates
June 19, 2022
Standard non-member registrant access to the virtual platform concludes
June 30, 2022
Standard member registrant access to the virtual platform concludes
August 14, 2022
Standard registration credit claim expiration deadline
December 31, 2022
Premium member and non-member access to the virtual platform concludes
Premium registration credit claim expiration deadline