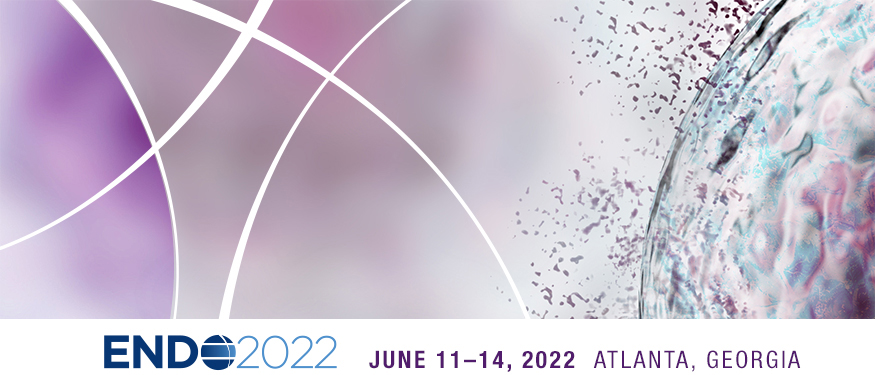 < Return to ENDO Daily Main Page
New Society President Kaiser Envisions Bright Future for Presidential Year
June 13, 2022
Ursula Kaiser, MD, was sworn in Monday as the 2022-2023 Endocrine Society President, succeeding Carol H. Wysham, MD, in the leadership role. Below are comments from Kaiser as she looks ahead at her term.
I am honored to be taking the helm of the Endocrine Society as we wrap up ENDO 2022. The Annual Meeting Steering Committee and Endocrine Society staff worked so hard to put together a robust hybrid program this year, and it was such a successful event. Seeing everyone in great spirits as they caught up with colleagues they have not seen in a while was my favorite part.
I have never missed an ENDO meeting since I joined the Society in 1993 – that is how much this meeting means to me. I first attended ENDO as an endocrine fellow, and it was my first big scientific meeting. It was so fascinating and exciting, and there were so many people to meet. I have made so many connections at these meetings and met mentors who ultimately led me to my current role at Brigham and Women's Hospital. I love seeing my mentors and colleagues each year at ENDO and am so glad to be back in person this year.
I am honored to serve as your 2022 President and want to thank Dr. Carol Wysham for being an exceptional leader over the last year. I also want to welcome Dr. Hammes as our President-Elect and look forward to working together with him to support the Society's mission. Among my goals as Society President are to bring our clinicians and researchers together and to provide new and engaging resources for our basic scientists.
Early career endocrinologists are so important to our Society, and I want to continue to make sure they have the resources they need to foster their careers. Our early career members represent the future of our field, and we are proud to be their professional home.
Growing our international membership and expanding our global programs is another major priority. I also want to further our diversity and inclusion efforts with programs like our Excellence in Clinical Endocrinology Leadership (ExCEL) program and continue our work to reduce health disparities. Our EndoCares® patient outreach program features health education events that improve access to care and reduce health disparities for underserved individuals and families, and we just held another successful event here in the Atlanta area. EndoCares® Atlanta brought free diabetes screenings and other health education resources to the refugee community and their families in Clarkston, Ga. We are so thankful to our attending clinicians and the Patient Engagement team staff for their efforts.
I loved the turnout for this year's meeting and want you to return next year with the same level of enthusiasm to see your colleagues and all the breaking science at ENDO 2023. We have been behind our laptops at home for far too long, and it is so amazing to be back in person with you all again.
Networking and meeting new people are the biggest benefits of coming to ENDO and the best part of the meeting. The opportunities for endocrinologists of all levels and specialties to interact with each other are priceless. The mentorship I have obtained from these meetings over the years has influenced my career in so many ways and I hope the meeting provides the same for you.
It is my honor and privilege to lead the Society this year as your President, and I cannot wait for the year ahead.
< Return to ENDO Daily Main Page
Event Information
June 11-14, 2022
Georgia World Congress Center
Atlanta, GA
Important Dates
June 19, 2022
Standard non-member registrant access to the virtual platform concludes
June 30, 2022
Standard member registrant access to the virtual platform concludes
August 14, 2022
Standard registration credit claim expiration deadline
December 31, 2022
Premium member and non-member access to the virtual platform concludes
Premium registration credit claim expiration deadline