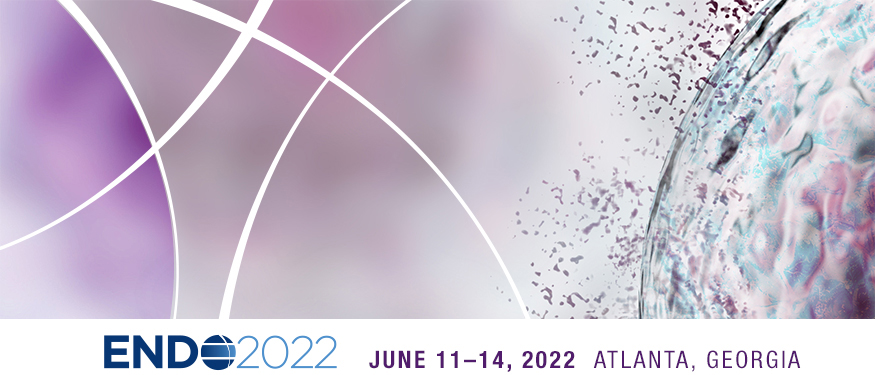 < Return to ENDO Daily Main Page
Press Conference: Researchers Present Findings on the Effects of EDCs in Breast Cancer Cells and Brain Development of Offspring
June 11, 2022
New research on how endocrine-disrupting chemicals (EDCs) affect breast cancer cells in Black women, and how EDC exposure in the womb affects fear and anxiety behavior in rats was the topics of a June 11 press conference at ENDO 2022.
Chemicals in Personal Care Products Cause Harmful Effects in breast Cancer Cells from Black Women
Chemicals called parabens, which are found in widely used hair and personal care products, cause harmful effects in breast cancer cells from Black women, according to a new study presented by lead researcher Lindsey S. Treviño, PhD, of City of Hope, a cancer research and treatment organization in Los Angeles, Calif.
One in eight women in the United States will get breast cancer during their lifetime. Black women are at a higher risk of getting breast cancer under the age of 40 than any other racial or ethnic group.
"One reason for the higher risk of breast cancer may be exposure to harmful chemicals called endocrine-disrupting chemicals in hair and personal care products," said Treviño. "These chemicals mimic the effects of hormones on the body."
Parabens are endocrine-disrupting chemicals that are commonly used as preservatives in hair and other personal care products. Parabens cause breast cancer cells to grow, invade, spread, and express genes linked to cancer and to hormone action. Importantly, a survey looking for products that do not contain parabens and other harmful chemicals revealed that that there are fewer paraben-free options marketed to Black women.
"Black women are more likely to buy and use hair products with these types of chemicals, but we do not have a lot of data about how parabens may increase breast cancer risk in Black women," Treviño said. "This is because Black women have not been picked to take part in most research studies looking at this link. Also, studies to test this link have only used breast cancer cell lines from white women."
The new study tested the effects of parabens on breast cancer cells from Black women. The researchers found that parabens increased the growth of a Black breast cancer cell line. This effect was not seen in the white breast cancer cell line at the doses tested. Parabens increased expression of genes linked to hormone action in breast cancer cell lines from both Black and white women. Parabens also promoted the spread of breast cancer cells, with a bigger effect seen in the Black breast cancer cell line.
"These results provide new data that parabens also cause harmful effects in breast cancer cells from Black women," Treviño said.
The study is a part of a community-led project called the Bench to Community Initiative (BCI), which brings together scientists and community members (including breast cancer survivors) to create ways to reduce exposures to harmful chemicals in hair and personal care products in Black women with breast cancer.
"While this project focuses on Black women, the knowledge we gain about the link between exposure to harmful chemicals in personal care products and breast cancer risk can be used to help all women at high risk of getting breast cancer," Treviño said.
EDC Exposure in Womb Impact Fear, Anxiety Behavior in Rats
Prenatal exposure to endocrine-disrupting chemicals found in everyday products may interfere with the developing offspring's brain, according to a rat study being presented by P.S. MohanKumar, PhD, professor at the University of Georgia in Athens, Ga., and colleagues.
Their study focused on the gestational effects of EDC bisphenol A (BPA) and di(2-ethylhexyl) phthalate (DEHP), and if they would change stress-related behaviors.
"This research is significant because prenatal exposure to these chemicals may contribute to mood disorders later in life," said study co-author Amrita Kaimal, PhD, of the University of Georgia Neuroscience Graduate Program.
A total of 76 Sprague-Dawley rats were used for the study. After the rats were mated, pregnant female rats were administered oral saline, BPA, a combination of BPA and low-dose DEHP, or a combination of BPA and high-dose DEHP during days 6-21 of pregnancy. All of the doses were adjusted according to the body weight of the rat.
Behavioral tests were conducted in adult offspring, and brains from the rats were analyzed for monoamine neurotransmitters, like dopamine and serotonin.
Female offspring administered BPA and BPA+ low-dose DEHP displayed less anxiety in the Open Field Test, which measures activity and exploratory behavior. However, male offspring administered high-dose DEHP showed feminized anxiety-like behavior in a maze. Fear responses among male offspring in most of the groups exposed to endocrine-disrupting chemicals were impaired in a test examining the response to a threatening object. Interestingly, low-dose endocrine disruptors led to passive coping strategies in male and female offspring.
Brain studies indicate male offspring in the BPA, low-dose and high-dose DEHP, and BPA+high-dose DEHP groups had diminished dopamine levels in the paraventricular hypothalamic nucleus. This is associated with their impaired fear response.
"Our study confirms sex-specific behavioral changes in offspring as a result of these exposures, highlighting the fact that exposure to these chemicals should be avoided during pregnancy," MohanKumar said.
< Return to ENDO Daily Main Page
Event Information
June 11-14, 2022
Georgia World Congress Center
Atlanta, GA
Important Dates
June 19, 2022
Standard non-member registrant access to the virtual platform concludes
June 30, 2022
Standard member registrant access to the virtual platform concludes
August 14, 2022
Standard registration credit claim expiration deadline
December 31, 2022
Premium member and non-member access to the virtual platform concludes
Premium registration credit claim expiration deadline