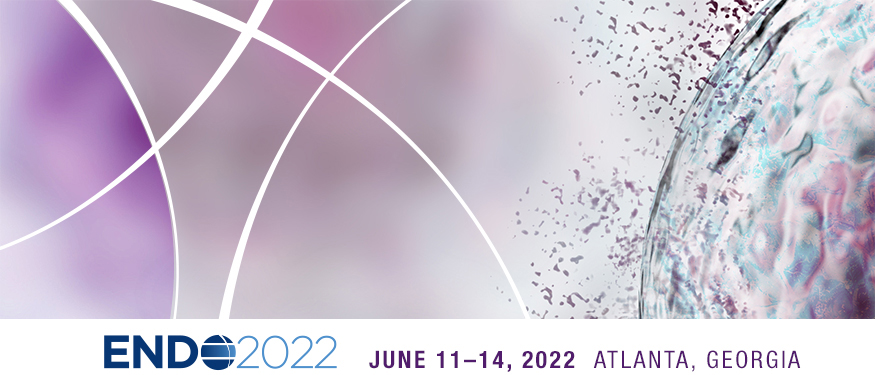 < Return to ENDO Daily Main Page
Hammer Wins Inaugural Endocrine Images Art Competition
May 2022
Gary Hammer, M.D., Ph.D., Millie Schembechler Professor of Adrenal Cancer at the University of Michigan in Ann Arbor, Mich., won the Endocrine Society's Endocrine Images Art Competition, a contest celebrating the beauty of endocrine science.
Entries were judged based on aesthetic value and significance to endocrine research.
Hammer's image of the adrenal gland took the top prize this year out of more than 40 entries. Federico Salas-Lucia, Ph.D., of the University of Chicago in Chicago, Ill., and Jennifer Richer, Ph.D., Lyndsey Crump, Ph.D., and Nicole Spoelstra of the University of Colorado School of Medicine in Aurora, Colo., tied for a close second. Salas-Lucia's image featured the pituitary gland, while Richer's team entered a staining of multiple hormone receptors in breast cancer.
Past President Hammer declined the prize of complimentary ENDO 2022 registration. The judges awarded the prize to Salas-Lucia.
View all of the winning entries.
Event Information
June 11-14, 2022
Georgia World Congress Center
Atlanta, GA
Important Dates
June 19, 2022
Standard non-member registrant access to the virtual platform concludes
June 30, 2022
Standard member registrant access to the virtual platform concludes
August 14, 2022
Standard registration credit claim expiration deadline
December 31, 2022
Premium member and non-member access to the virtual platform concludes
Premium registration credit claim expiration deadline