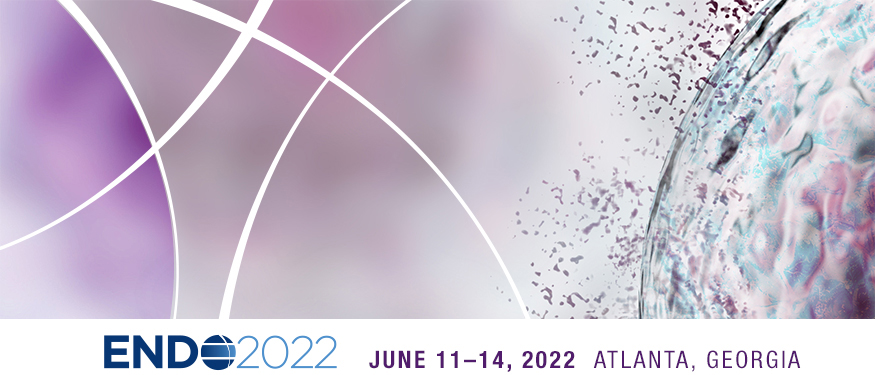 < Return to ENDO Daily Main Page
ENDO 2022: Highlights from Annual Meeting Chair Stephen Hammes
May 2022
By Stephen Hammes, ENDO 2022 Annual Meeting Steering Committee Chair
As the Annual Meeting Steering Committee gathered to plan this year's meeting, we were acutely aware that this is the return of a live meeting after two years at home, and our goal was to make it as interactive as possible. We've made sure to include social activities throughout the conference, as the majority of attendees and speakers are joining us in-person this year. The All-Attendee Social taking place on Sunday is a great way for everyone to catch up over happy hour with colleagues you haven't seen in a while, and I highly encourage you to make time to attend.
We've also utilized the technology we've learned from our virtual conferences over the last couple of years to make much of the program accessible to those joining from home. There are over 100 sessions planned for in person and via livestream. We also have the meeting app that makes it really easy to find sessions onsite and access content from your phone or tablet. The app gives attendees access to a conference map, the full program schedule, attendee's personal schedule, and information on what to do around Atlanta.
One of the biggest enhancements for ENDO 2022 are the Digital Poster Pods, which are a big step up from the traditional poster experience. There are 12 pods throughout the Expo, and each one is made of a cluster of monitors that provide access to every abstract submission. If you run into someone in your field with whom you would like to share your research, you can just walk to a pod and pull up your poster at any time. The Digital Poster Pods will also include daily Rapid-fire Poster Presentations, which are brand new this year. Top-scoring submitters will give short, in-person talks highlighting the key points of their research and answer questions from interested attendees.
Another major focus for us this year was enhancing the meeting experience for our basic scientists. We designed the Expo in a way that really encourages networking and collaboration among our basic scientists. The Basic Science Pavilion is an area designed specifically for endocrine researchers that includes the Basic Science Pathways and a social lounge to give them a place to discuss their research and build relationships with other experts in the field. A Poster Pod will also be present in the Basic Science Pavilion to encourage trainees to discuss their science with each other and with faculty. The arrangement makes it easier for basic scientists to navigate the Expo floor and get to all the basic science sessions. This setup creates a 'meeting within a meeting' so all the content they need is in one place. There are also two basic science receptions during the meeting that are so important for having those conversations that advance endocrine research.
The Basic Science Pathways include discussions and poster sessions focused on four research topics: Diabetes and Metabolism, Neuroendocrinology, Nuclear Receptors and Signaling, and Reproductive Endocrinology. The pathways are headlined by a special plenary session moderated by Carol Wysham, MD, entitled, "Addressing Challenges in Fertility and Reproduction," on Monday with talks by Genevieve Scott Neal-Perry, PhD, MD, and Jacob Hanna, MD, PhD.
There are four Meet the Scientist sessions this year and over 20 Meet the Professor sessions presented both in-person and live-streamed virtually and another 20+ presented live in Atlanta. This is a great opportunity for trainees and early investigators who want to meet some of the top names in the field. There are also several career development workshops that are available for everyone to attend throughout the meeting.
You'll also want to make sure you tune in for all the plenaries this year. I'm really excited about them all as they focus on important topics such as diabetes, health equity, cancer, cardiovascular health in women, transgender health, and reproduction. We are thrilled to collaborate with the Cancer Society, which is located in Atlanta, to discuss the importance of advancing endocrine cancer research. I'm also looking forward to the session on heart health in women as studies are lagging in this area. I suggest you tune in for all of the plenaries. They cover such important topics, and, as usual, we have some great speakers this year.
I want to reiterate how exciting it is to have a live meeting this year and how important it is to take advantage of all the social events and networking opportunities. We want you to interact with new colleagues, share ideas, and learn something new. It's going to be an exceptional event, and I can't wait to see many of you in Atlanta!
Event Information
June 11-14, 2022
Georgia World Congress Center
Atlanta, GA
Important Dates
June 19, 2022
Standard non-member registrant access to the virtual platform concludes
June 30, 2022
Standard member registrant access to the virtual platform concludes
August 14, 2022
Standard registration credit claim expiration deadline
December 31, 2022
Premium member and non-member access to the virtual platform concludes
Premium registration credit claim expiration deadline