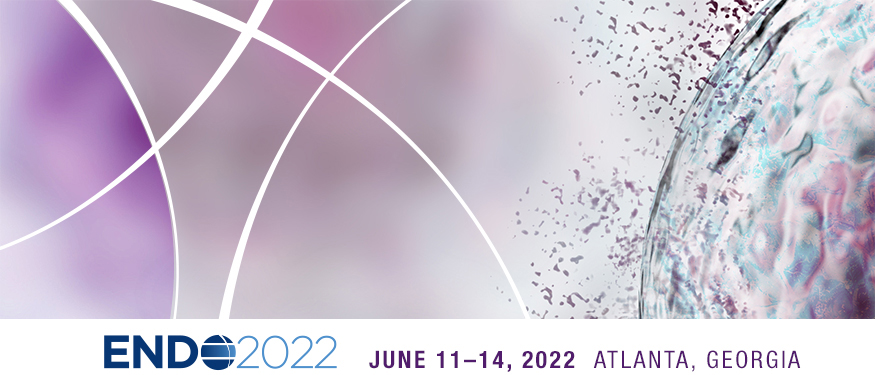 < Return to ENDO Daily Main Page
ENDO 2022 in the News
JUne 13, 2022
Check out the top news headlines from day 3 of ENDO 2022. Reporters are covering breaking news from our press conferences and other emerging research presented at the meeting.
Teens May Have Eaten Healthier During Pandemic
HealthDay explores an ENDO study by Maria Balhara that found teens cut down on fast food consumption during the pandemic.
Male Runners Who Are Energy Deficient May Be at Higher Risk for Fractures
Neuroscience News discusses a study by Melanie Haines, MD, that found male runners who do not receive enough energy from their diet may be at risk for stress fractures.
New Guideline for In-Hospital Care of Diabetes Says Use CGMs
Medscape wrote an article on our new Clinical Practice Guideline for non-critically ill hospitalized patients who have diabetes or newly recognized hyperglycemia.
Prediabetes May Be an Independent Risk Factor for MI
MedPage Today covers a study by Geethika Thota, MD, on prediabetes and heart health from Sunday's diabetes news conference.
< Return to ENDO Daily Main Page
Event Information
June 11-14, 2022
Georgia World Congress Center
Atlanta, GA
Important Dates
June 19, 2022
Standard non-member registrant access to the virtual platform concludes
June 30, 2022
Standard member registrant access to the virtual platform concludes
August 14, 2022
Standard registration credit claim expiration deadline
December 31, 2022
Premium member and non-member access to the virtual platform concludes
Premium registration credit claim expiration deadline