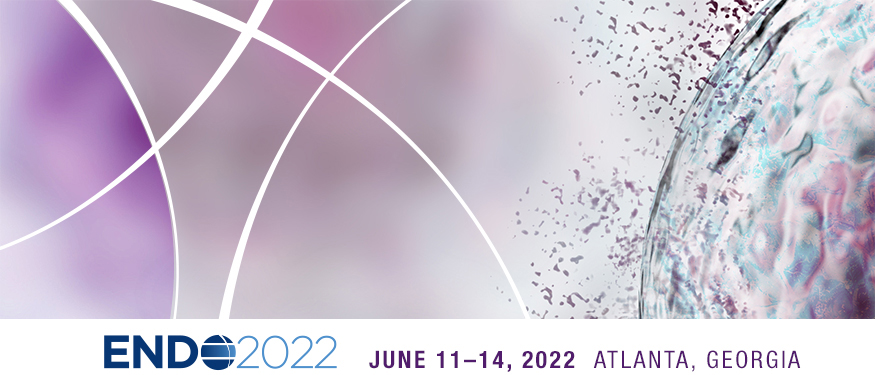 < Return to ENDO Daily Main Page
ENDO 2022 in the News
June 11, 2022
ENDO 2022 already is making headlines. Check out some of the initial news stories from the endocrinology field's premier meeting:
Future Type 1 Diabetes Therapies, Women's CV Health among Plenary Sessions at ENDO 2022
Endocrine Today previewed plenary speakers and other key sessions. In an interview, Annual Meeting Steering Committee Chair Stephen R. Hammes, MD, PhD, discussed the importance of coming together after two years of virtual meetings.
No Sign 1 Year of Testosterone Supplements Cause Heart Trouble: Study
Wire service HealthDay explored a new meta-analysis examining the rate of cardiovascular problems in men being treated for hypogonadism. The results will be presented in OR25 on Monday.
Encouraging Results From Clinical Trials of Two Male Contraceptive Pills
Science news site Technology Networks delved into an ENDO 2022 abstract that found two experimental male contraceptive pills appear to effectively lower testosterone without causing unacceptable side effects.
< Return to ENDO Daily Main Page
Event Information
June 11-14, 2022
Georgia World Congress Center
Atlanta, GA
Important Dates
June 19, 2022
Standard non-member registrant access to the virtual platform concludes
June 30, 2022
Standard member registrant access to the virtual platform concludes
August 14, 2022
Standard registration credit claim expiration deadline
December 31, 2022
Premium member and non-member access to the virtual platform concludes
Premium registration credit claim expiration deadline