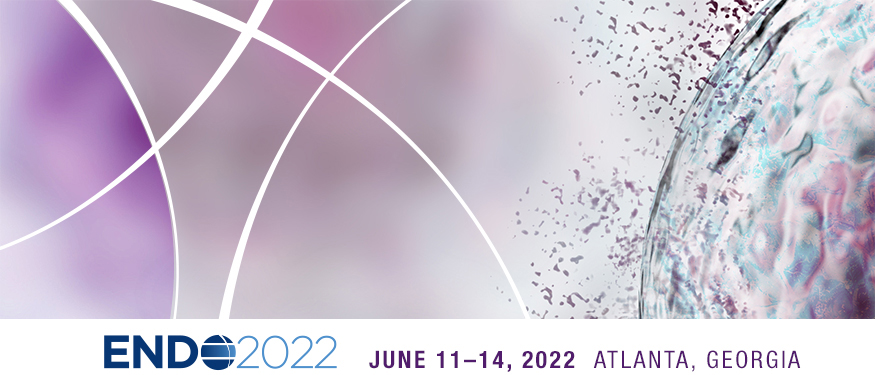 < Return to ENDO Daily Main Page
All About Adrenal: Analyzing Two Years of Research
May 2022
When the ENDO 2022 session "Clinical Year in Review: All Things Adrenal" gets underway, Gary Hammer, MD, PhD, will treat attendees to the series of advances that have been made in adrenal science and clinical practice over the last two years, from adrenal homeostasis, glucocorticoid biology, and adrenal insufficiency to Cushing's, tumors, pheochromocytoma, and more.
The last time the annual meeting of the Endocrine Society was held in person was March 2019 in New Orleans, where the overall theme seemed to be collaboration — or more specifically, how big data sets could inform science and clinical care, and maybe, hopefully, one day go as far to cure all diseases.
It's been more than three years since ENDO attendees gathered in the same convention center, and this meeting in Atlanta will feature a talk titled "Clinical Year in Review: All Things Adrenal" by Gary D. Hammer, MD, PhD, professor of Internal Medicine, Cell and Developmental Biology, and Molecular and Integrative Physiology at the University of Michigan in Ann Arbor, and past president of the Endocrine Society. (Hammer insists this isn't his talk, but more on that later.)
The 45-minute session will cover some of the papers and studies on the adrenal gland that have come out in the past couple of years, covering pathophysiology, clinical questions, diagnosis, treatment, and more. Hammer says this talk is modeled on one Robert M. Carey, MD, gave at ENDO in 2011, when Carey was president of the Endocrine Society. Carey had asked 15 adrenal experts — including Hammer — to name their favorite papers from the past 18 months and then presented those. "I said, 'We haven't done this in 10 years. Let me go back at least five years and see what we've got,'" Hammer says.
There was plenty to choose from; in the past five years there have been more than 120,000 papers. And in the past two years especially, researchers and clinicians are discovering just how much big data is driving their work in the adrenal space. "This is an iterative process of discovery, and we're learning more and more that big data and science is determining care," Hammer says. "With that as a backdrop, I feel that as we move into the genomic era, I must talk about how science has impacted care and how care has impacted science."
Read full article in Endocrine News.
Event Information
June 11-14, 2022
Georgia World Congress Center
Atlanta, GA
Important Dates
June 19, 2022
Standard non-member registrant access to the virtual platform concludes
June 30, 2022
Standard member registrant access to the virtual platform concludes
August 14, 2022
Standard registration credit claim expiration deadline
December 31, 2022
Premium member and non-member access to the virtual platform concludes
Premium registration credit claim expiration deadline